14 Hawks and 14 Red Transformers Place 1st and 2nd! (3/20/10)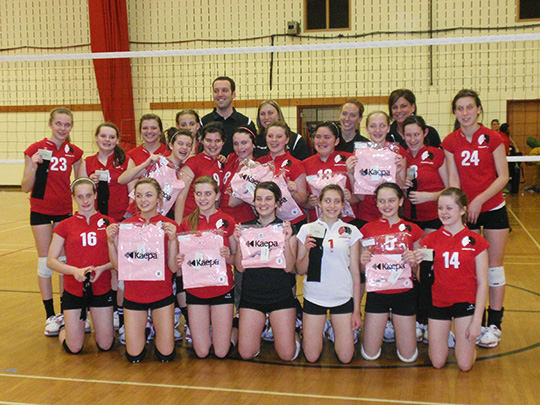 Congratulations to the Hawks and Red Transformers on a great tournament! Both teams played well throughout the whole day. In the semifinals the Hawks took on Green County VBC 15s and were able to narrowly escape with a 3 set victory, winning the 3rd set 15-12. The Red Transformers also faced a daunting task in the semifinals where they faced NKYVC Thunder. Similar to the Hawks, the Red Transformers squeaked out a 3 set victory winning the 3rd set 15-13.
In the finals the Hawks and Transformers squared off for the first time this year. With the Hawks placing 2nd in the past two tournaments, they were determined not to let it happen again. Both teams played well during the match, but the Hawks won in two set, winning the 2nd set 26-24.