14 Hawks Win Borderline's Kickoff Tournament! (2/16/13)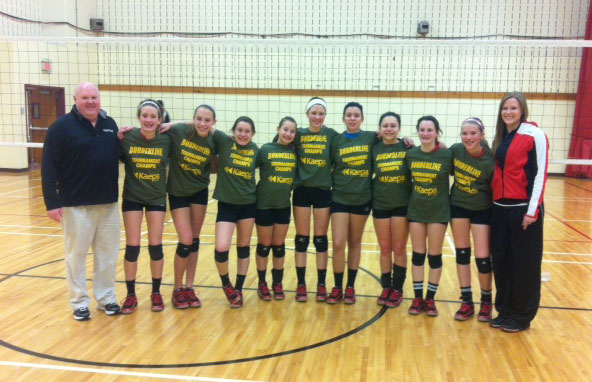 On February 16th the 14 Hawks geared up to play in their first tournament of the 2013 season. The team was anxious to play after several weeks of practice. The Hawks finished 2nd in pool after dropping a match to Grandlake VBC.
They then went to win matches in the Gold Division Playoffs against two very good teams in Borderline 14 Attack and Cincinnati Thunder. This set up a rematch against the team that beat earlier (Grandlake). The Hawks made adjustments from the first time they met and beat a very good Grandlake team to capture the tournament.