The 16 Hawks Pull Off the Trifecta and a Trip to Nationals!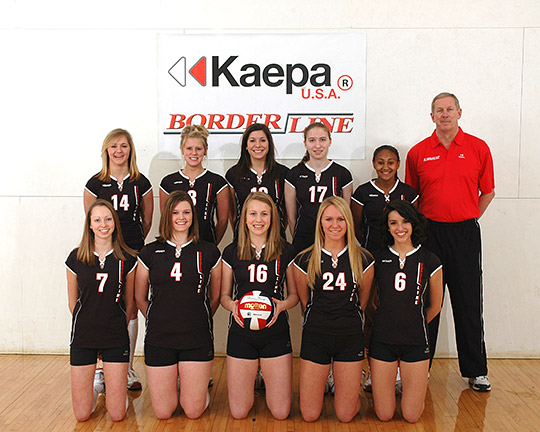 The Borderline 16 Hawks completed a successful run in three major tournaments. Starting their campaign, the Hawks ran the table at the Early Bird Extravaganza in a 58 team field by winning 20 consecutive games without a single loss. They squared off against Cleveland Volleyball Company Blue in the finals earning a 25-21 & 25-17 victory for the Gold Medal.
Next up was the MHMEQ two weeks later in Indianapolis. Starting in a field of 145 teams, the Hawks won out in the pools only to face Cleveland Volleyball Company Blue in the semi-finals. Prevailing once again, 25-21 & 25-20, Borderline was set to square off against another OVR team, Akron Canton Elite for the Gold Medal. The Hawks fell short in their bid for consecutive MHMEQ titles losing to A.C.E., 24-26 & 18-25. The American Bid to the National Championships in Dallas went to the Borderline 16 Hawks as they qualified for the 2nd year in a row.
Looking to earn a National Bid, the Hawks traveled to Atlanta for the Big South Qualifier. Another large contingent of 143 teams had entered the tournament. Once again the Hawks pressed on through the field without losing a game going into the semi-finals. There, they met up with an East Carolina Junior Volleyball Club that was a mirror team. After splitting the first 2 games, 22-25 & 25-23 it came down to the third and deciding game for both clubs. ECJVC prevailed, 15-13 sending the Hawks into the consolation match against Smokey Mountain Juniors Volleyball Club. SMJVC was no match for the Hawks as they finished 3rd overall, 25-14 & 25-18.
A combined game record of 42-6 in the 3 major tournaments proves that the 16 Hawks are a team that canít be taken lightly.